The Bermuda Anglers Club would like to invite you and/or your club or business to put together a team of up to 4 anglers to fish our 53rd International Light Tackle Tournament (ILTT). Here's a summary of key information regarding the event which is a modified release tournament targeting billfish and other gamefish species on two light line classes. The complete set of tournament rules will be available on-line soon.
Please note some of the information that appears below is based on the 2019 tournament and may be revised ahead of the 2020 event. The tournament dates and fees should be considered firm.
Teams can choose to compete on either a private boat or a charter boat. For those teams that elect to charter a boat they will be responsible for arranging that charter and need to agree all requirements in relation to bait, kites and live wells etc. with their charter captain. The charter fee is an additional cost to be settled directly with the charter operator.
The Captains' Meeting will be held on Friday 26 June, 6 –7:30pm. Fishing days are Saturday 27 and Sunday 28 June and Monday 29 June. Prize giving on Tuesday 30 June.
Lines in will be 0800hrs. Lines out will be 1530hrs (with extra hour if hooked up then) with boats having to be in sight of the weigh station by 1830hrs.
12lb test mono can be used for all species with choice of four brands: Maxima, Momoi, Ande and Sufix, and to be more specific: stated 12lb monofilament line from these manufacturers that also does not exceed .35mm/0.014" in diameter.
30lb test mono of any brand can be used for targeting billfish.
Each angler can weigh only 6 fish per day consisting of: (i) tuna and/or wahoo 18lb and over; and/or (ii) other species (no sharks or billfish) 12lbs and over.
Tournament weigh points are awarded under the factor system according to the following formula: (fish weight / 12) ² X 100; provided that if an angler lands a wahoo, tuna, barracuda or dolphin 40lbs and over on 30lb line when trolling for billfish then such angler shall be awarded tournament weigh points under the factor system according to the following formula: (fish weight / 30) ² X 100.
Max cap of 10 releases per day at 70 points per release (on 12lb line) for tuna (yellowfin and blackfin only) and wahoo.
There will be no cap on the number of billfish releases per day. Video footage of each billfish release will be required.
Billfish release points:
Blue Marlin on 12lb: 20,000
White Marlin/Spearfish/Sailfish on 12lb: 2,000
Blue Marlin on 30lb: 7,000
White Marlin/Spearfish/Sailfish on 30lb: 500
Junior Anglers are welcome and each Junior Angler will have their points uplifted by 20%.
There will be no weather committee: this will be a fish at your own risk event.
Tournament fees have been set at $500 per angler and $400 per junior angler. An early bird discount applies for anglers signing up and paying by

Friday 12 June

. The early bird pricing is $450 per angler and $350 per junior angler. Early bird pricing for members of Bermuda Anglers Club, Sea Horse Anglers Club and Blue Waters Anglers Club are $400 or $300 per junior. As in previous years, a portion of any profits from the ILTT will go towards supporting the BAC Junior Fishing Tournament.
If non-fishing guests are also attending the tournament functions, then a charge of $110 per guest applies (covering the Captains' Meeting and Prize Presentation).
Visiting anglers usually stay at Rosemont Guest Apartments, which is self-catering and within walking distance of Hamilton. If you wish to book Rosemont contact them directly at:
Rosemont Guest Apartments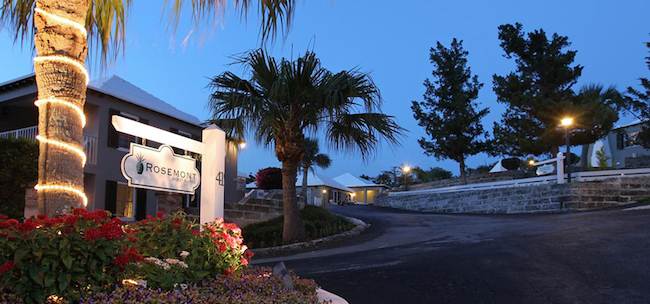 P.O. Box HM 37
Hamilton HM AX
Bermuda
Phone: (441) 292 1055
US Toll Free: 800 367 0040
www.rosemont.bm